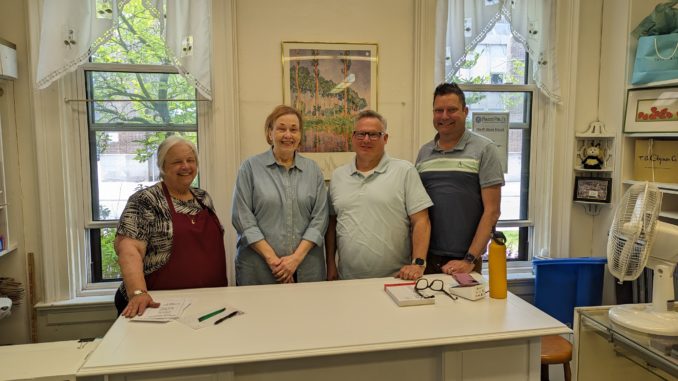 The Thrift Shop at St. Paul's has re-opened after a COVID induced hiatus! The Thrift Shop has been a part of St. Paul's outreach efforts since the 1950s. All revenue beyond expenses is used to support local and diocesan ministries such as The Gathering, Sojourner Family Peace Center, Hospitality Center, and Our Next Generation. In its last full year, the Thrift Shop generated $22,000 of support for these ministries!  
Stop by when you're in the neighborhood!  Our hours through July are:
Tuesdays 10:00-2:00
1st and 3rd Saturday 9:00am-2:00pm  
**please note, we will be closed Saturday, July 1 and Tuesday, July 4 in observance of the holiday.
Credit Cards now accepted!