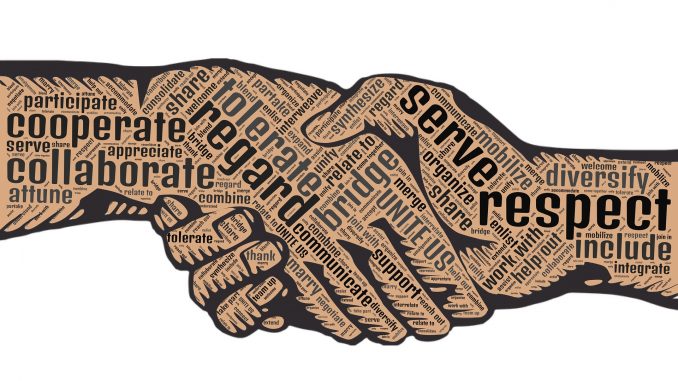 As we still struggled through the lingering effects of COVID and its variants, another problem raised its ugly head – high inflation – a great burden on the most vulnerable in our society. Again, the St. Paul's community came together in service of its outreach mission and provided valuable support to partners as they experienced great needs.
Food insecurity and homelessness continued to be exacerbated by the economic crisis brought on by the pandemic and inflation. St. Paul's strengthened its partnerships with the Interchange Food Pantry, Repairers of the Breach (Milwaukee's only daytime refuge and resource center for homeless adults), and the Hospitality Center in Racine. We also began food support to Christ Church in Oforola, Nigeria.
Other outreach highlights include:
A recent example of a Common Ground success is the Washington Park High School Athletic Field for which we raised $830,000. CG just started Forward Scholars, a tutoring program and a 501[3][c] funded by a $400,000 grant from MPS Covid funds.
The Outreach Committee authorized a special $2,000 donation to Episcopal Relief and Development for hurricane relief.
In December, the Outreach Committee met to determine annual year-end funding of longtime partners. After deciding that the Thrift Shop funds ($1,492.89) would not be distributed, but held in reserve by the shop for potential re-opening, the committee had available $28,237.89 in funds to disburse that remained after the earlier payment of Common Ground dues (see below). The second table helps highlight the combined impact of St. Paul's outreach efforts. $7,322.89 remains unallocated.
Funding 2022
Budget $ 17,300.00
($ 12,764.97, less Common Ground dues of $3,442.00)
Outreach Endowment $ 9,322.97
Carryover $ 4,614.92
Subtotal $ 31,237.89
Thrift Shop $ 1,492.89 To be kept in reserve
$ 31,237.89
Less: $ 3,000.00
($2,000 to Episcopal Relief, $750.00 to Hospitality Center, $250.00 to Interchange)
_________
$ 28,237.89 To be distributed
| | | | |
| --- | --- | --- | --- |
| Partner | 2022 Outreach Committee Funding | 2022 Thrift Shop Funding | 2022 Distributions |
| Christ Church Oforola | $2,665.00 | | $2,665.00 |
| Diocesan Haiti Project | $1,000.00 | | $1,000.00 |
| Hospitality Center Racine | $2,000.00 | | $2,000.00 |
| Interchange Food Pantry | $4,000.00 | | $4,000.00 |
| Our Next Generation | $2,000.00 | | $2,000.00 |
| Pearls for Teen Girls | $ – | | $ – |
| Repairers of the Breach | $2,300.00 | | $2,300.00 |
| Running Rebels | $2,700.00 | | $2,700.00 |
| Sojourner Family Peace Center | $2,250.00 | | $2,250.00 |
| The Gathering | $ – | | $ – |
| Forest Home Reforestation | $ – | | $ – |
| St. Paul's Outreach | $ – | | $ – |
| Episcopal Relief & Development | $2,000.00 | | $2,000.00 |
| Grants Totals | $20,915.00 | | $20,915.00 |
Sandra Halgerson