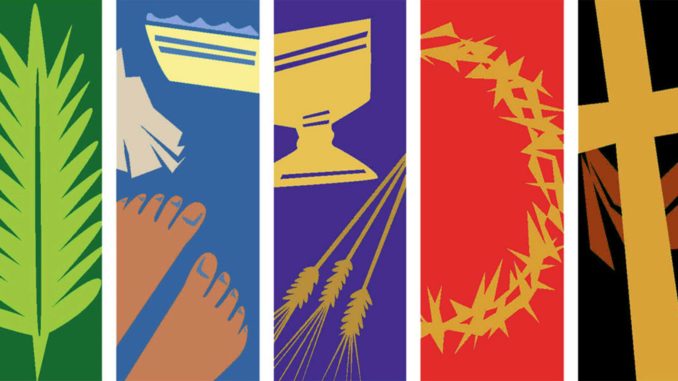 Join Fr. Seth Raymond and participate in Christ's confrontation with Rome, the New Commandment and Last Supper, the cross and crucifixion, the tomb, and his victory over death.
St. Paul's is located at 914 E Knapp St in Milwaukee, and limited parking is available in the lot behind the church at 1324 N Marshall St. If you're able-bodied, we ask that you leave the parking spaces for those who need the proximity of the lot, and find nearby street parking.
Maundy Thursday, April 6 at 7 p.m.
Washing of Feet, the New Commandment, and the Last Supper
Good Friday, April 7 at Noon
John's Passion Gospel, Solemn Prayer, and Veneration of the Cross
Holy Saturday, April 8 at 9 a.m.
Brief Informal Prayer and Blessing of the Altar Guild as we grieve the death of Jesus
The Great Vigil of Easter, April 8 at 7 p.m.
Joint Worship of St. Paul's and All Saints' Cathedral
Proclaiming and Celebrating Christ's Resurrection from the Dead
at All Saints' Cathedral, one block south of St. Paul's,
at 818 E Juneau Ave in Milwaukee.
Easter Day, Sunday, April 9 at 10 a.m.
Proclaiming and Celebrating Christ's Resurrection from the Dead