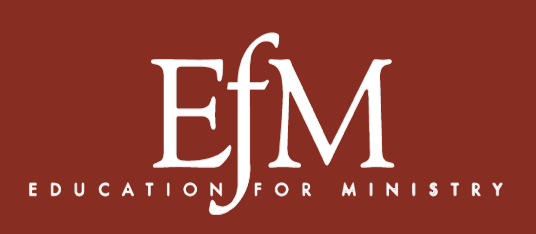 In May, we completed the 2020-2021 term, celebrating three participants who were graduated from the program: Susan Bellinger, John Payton, and Roger Hansen
Our current term began in August with:
Year One (Hebrew Bible): Janice Pauc
Year Three (Church History): Dana Fritz and Lisa Chmielewski
Year Four (Theology): Kathie Buescher
We continue to meet via Zoom, looking forward each week to discussing ways in which our lives can be informed by our faith. We will begin another new term in August. Let Terry know if you have an interest in joining. EfM alumni can rejoin for any year they choose.
Terry Zimmer, EfM Mentor