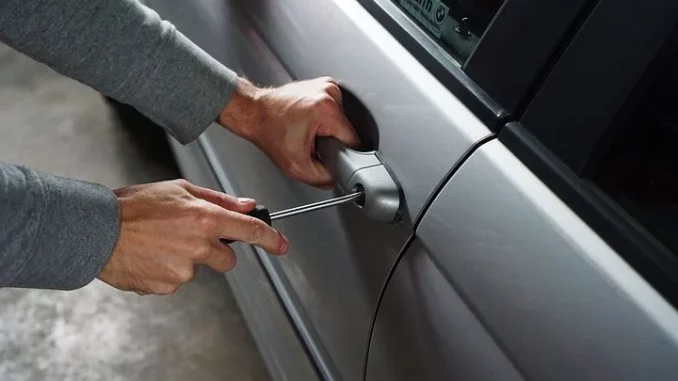 The down side of a centrally located urban parish is the possibility of falling victim to crime. On Sunday, Nov. 7, while worship was in progress, a car parked in our lot suffered a broken window. The thief removed a bag, found nothing of value inside, and left it on the ground.
The Interim Rector and Wardens are discussing a couple of options that may help, including hiring an on-site parking lot security guard for Sunday mornings and major evening events, and upgrading our existing camera system. These measures will help, but they won't end the problem. Here's what you can do to mitigate the possibility of break-in: Make sure your car is locked, and that all items are stored out of view. Even something as simple as a cord extending from your cigarette lighter may signal a thief that you have an electronic device charging in your car. And a thief doesn't know that the bag in your car is empty until they break your window to snatch it, so keep all items out of sight.
If your car is broken into or otherwise tampered with, please let the parish office know, and call the Milwaukee Police Department at 414-933-4444. while you're still at the church.
Additional car theft and break-in prevention tips are offered by CNET and the Milwaukee Police Department.