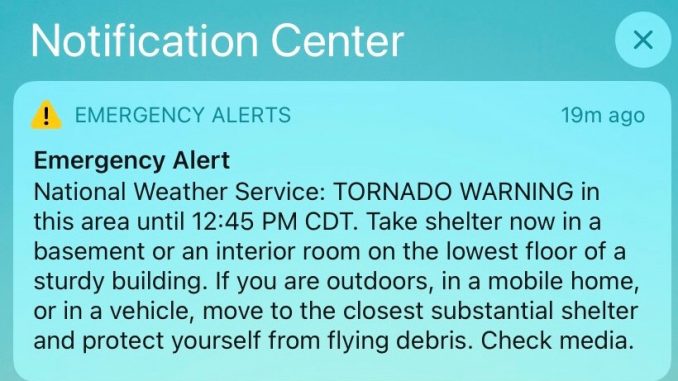 Shortly after noon last Wednesday, the National Weather Service issued a tornado warning for Milwaukee, meaning that a tornado had spotted, and residents were urged to take cover. The message many of us received on our phones was specific to our own neighborhood, and at the church, the message implied that the tornado was very close-by. That's frightening, especially in a church that's housing a school for infants, toddlers, and young children. At St. Paul's, the infant room of the Renaissance Child Development Center is located on the first floor, and a weather emergency is serious business.
The great news is that the Renaissance staff was prepared. They had a plan, and the implemented it. Within minutes, infants were relocated to a safe room on the basement level, together with older children from other classrooms. Cribs were moved. And the faculty and staff of the school responded calmly and professionally to reassure all the kids that they were safe and cared for. Voices never were raised, and crying was silent as teachers read books and sang songs with the children. Church staff assisted with the relocation, and stayed with the school adults and children until the warning expired.
Scripture tells us that when the disciples found themselves in a storm on the Sea of Galilee and asked Jesus for help, Jesus "got up and rebuked the winds and the waves, and it was completely calm." It was gratifying to see everyone respond with Christ-like calm and assurance that all would be well. And it was.