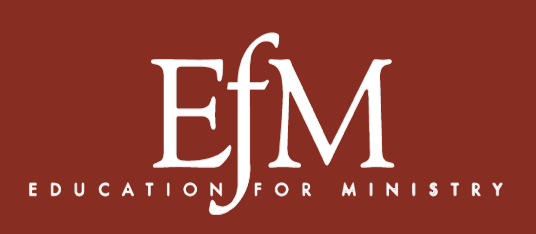 In May, we completed the 2021-2022 term, celebrating Kathie Buescher's graduation from the program.
Our current term almost began with just under the minimum number of participants in August. But within a few weeks of the start date, we were contacted by remnants of five other EfM groups across the country, spanning California, Minnesota, Michigan and Mississippi. Because we are now an online (Zoom) group, we were able to accommodate them. This has given us eleven participants, covering all four years (Hebrew Bible, New Testament, Church History and Theology), and representing widely diverse experiences within the Church, with the EfM program and in rich life histories.
We have only one St. Paul's participant – Dana Fritz in Year 4 – who has joined Terry Zimmer as Co-Mentor.
If you have any questions about EfM or would like to join us when we begin again in August 2023, please contact either Dana or Terry.
Terry Zimmer and Dana Fritz, Mentors