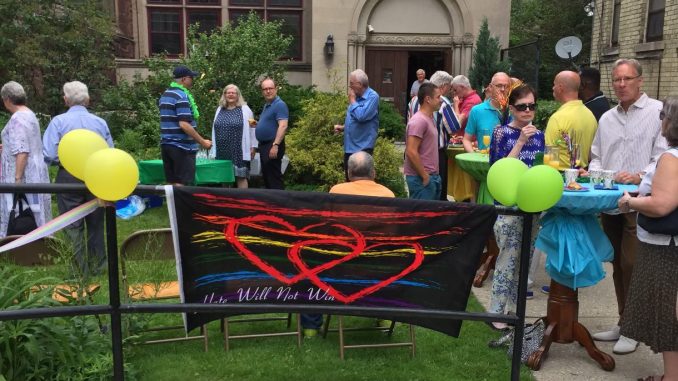 St Paul's annual Diversity Celebration will take place on Sunday June 26 starting at 9 AM. All are welcome to join as we celebrate the richness of our heritage and diversity at St. Paul's Church.
9:00 AM Adult Formation will be held in the Community Room.
"The Diverse Neighborhoods of Milwaukee" is the featured topic. This presentation will explore the history of Milwaukee by looking at its diversity and how the culture of this city has been influenced by its many citizens.
10:00 AM Holy Eucharist
Held inside the nave with music from our choral scholars and organist.
Festive Reception featuring live music, tasty treats, and mimosas will follow the 10:00 AM service. Location for the reception will be in the church courtyard on Knapp St.
If you'd like to offer to bring food, supplies, or beverages for the reception, please sign up on the Diversity Sunday Sign-Up-Sheets which will be located in the Narthex, and in the announcement station by the Community Room.
The Diversity Committee looks forward to seeing members and visitors as we join in worship and fellowship on this first Sunday of Summer!