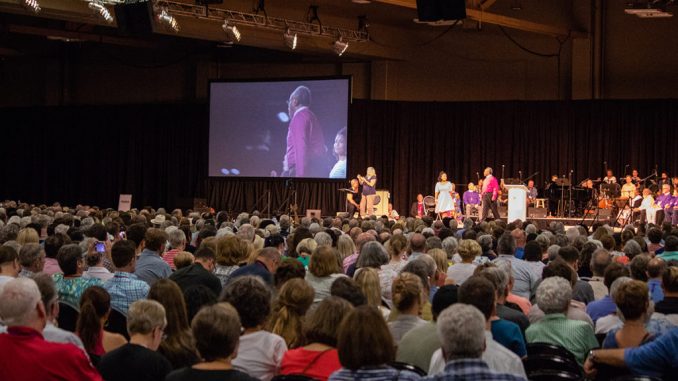 Dear parish clergy and lay leaders,
The 80th General Convention has just concluded its work in Baltimore: an extraordinary effort made possible by deputies, bishops, volunteers, and staff. While a shortened and smaller convention was challenging, the constraints occasioned by the pandemic made this the reality.
Despite the challenges, the convention moved our work and mission forward with many important actions. Most of the resolutions fell under the three pillars of mission found in the narrative budget. Our commitments to racial justice and reconciliation, creation care, and evangelism were strengthened and renewed.
In historic action, the General Convention authorized the creation of the Episcopal Coalition for Racial Equity and Justice, charged "with facilitating, coordinating, encouraging, supporting, and networking efforts of Episcopal dioceses, parishes, organizations, and individuals for racial justice and equity, and the dismantling of white supremacy." We strengthened our commitment to evangelism and mission, and authorized funding and initiative in support. The House of Bishops adopted a Mind of the House about creation care, saying, "We are only fully human and fully alive when we are in right relationship with the whole created order." 
As President Gay Jennings and Vice President Byron Rushing's tenure concluded, the House of Deputies elected a new President, Julia Ayala Harris, and a new Vice President, Rachel Taber-Hamilton.
In accordance with Joint Rules V.15, as Secretary of the House of Deputies, I present a Summary of Actions of the 80th General Convention which you may view here.
May God continue to bless you and the ministry and mission we share.  
The Rev. Canon Michael Barlowe, D.D.
26th Secretary of the General Convention
The Episcopal Church