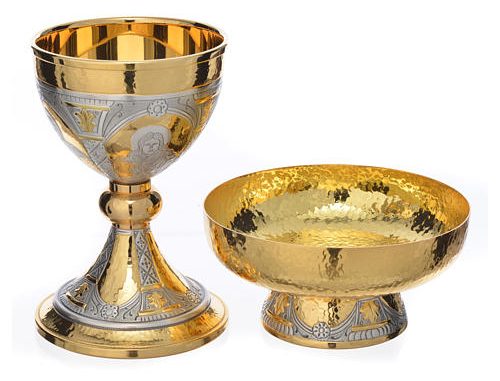 The Altar Guild is alive and well, faithfully and carefully preparing for Holy Eucharist at every Sunday service. Our challenge this year was to add serving wine each Sunday beginning Advent 1 — something we had not done since the beginning of our Covid protocols. Father Lane introduced the idea of using individual cups as a precautionary measure. Even though using glass cups would be more labor-intensive, we opted for glass as an environmental consideration. There has definitely been a learning curve to filling and cleaning the cups, but we are rising to the challenge.
We have had two cleaning and polishing sessions for the silver and brass to keep everything looking beautiful. We are grateful to our "Friends of the Altar Guild" who join us for the camaraderie and conversation on our Cleaning Saturdays. We also aided the Hospitality Committee in polishing silver for the festive party following Lessons and Carols.
Our bread bakers have provided us with homemade whole wheat bread for every service. We welcome anyone to join us for either or both of these meaningful ministries.
-Joanne Filmanowicz, Co-Chair