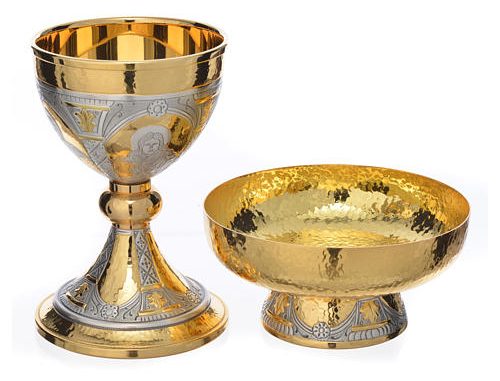 For two consecutive Saturday mornings on November 12th and 19th from 8:30 am until noon, friends and members of the Altar Guild will meet to polish silver and brass items so Advent and Christmas will shine anew at St. Paul's!
We will meet at the church to polish chalices, altar crosses, candlesticks, and even the brass eagle lectern. This is a semiannual tradition that is done prior to the Advent and Easter Seasons.
This time, we'd like to invite anyone in the parish who would like to donate some time and elbow grease to join us. There's always good company to be had and a pot of tea is always nearby as we work. In addition, we will be polishing up serving pieces that can be used for the festive reception after the Lessons and Carols service. These items have been on lockdown for a very long time!
Everyone is welcome to join either or both Saturdays, and we always wrap up before Noon. If you have any questions, please ask any Altar Guild member for more information.