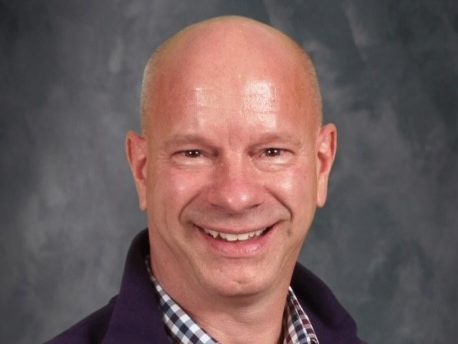 NOMINATED AS JUNIOR WARDEN, One-year term ending January 2023, renewable once
LENGTH OF MEMBERSHIP AT ST. PAUL'S: 3 years
OTHER CHURCHES ATTENDED:
PARTICIPATION IN ST. PAUL'S MINISTRIES:
Diversity Committee

Organization of Black History Month, Diversity Sunday, & Cookie Walk Activities
BIOGRAPHICAL INFORMATION:
Born in Wisconsin Rapids, Wisconsin, I have lived in a variety of states with my family including Georgia, California, and Oklahoma. I most recently moved here from Minneapolis, Minnesota. I currently reside in Oak Creek with my fiancée, Calvin Sampson. Although he is not a born Episcopalian, he and I have since become involved with St. Paul's since Christmas Eve, 2018, and love the St. Paul's community.
I began my teaching career in 1990 in Eau Claire, teaching 5th grade for 15 years. I left teaching for 14 years, moving to Minneapolis, Minnesota, to become Operations Manager for a Marshall Field's Department Store, and working various management positions at two Macy's stores in the Twin Cities area. I felt a strong calling to return to my teaching roots and continue my teaching career. I moved back to Wisconsin to become a 3rd grade teacher for the Kenosha Unified School District and live with Calvin.
EDUCATION:
OTHER AWARDS/HONORS/POSITIONS:
THE FUTURE OF ST. PAUL'S:
Build upon the religious values of St. Paul's to become a pillar of progress within the Diocese.
Increase parishioner membership for the future of St. Paul's, especially with our younger families.
Continue exploration of ministry and public activities to help build our St. Paul's community and bring people to our church.