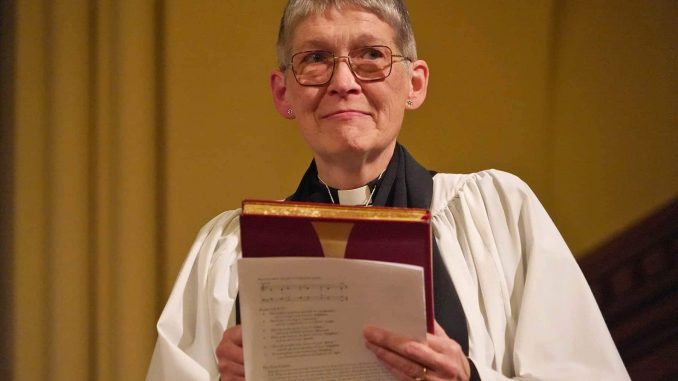 To St. Paul's Parishioners,
Close to three months have past since I informed you of my intended departure at the end December and my planned move back to Transylvania, to be closer to my family; and what an amazing time it has been!
I am so humbled by the outpouring of love you have showered me with during this time. I have no adequate words to describe how grateful I am for each and every one of you; those of you who have been on this journey with me since my arrival to St. Paul's eight years ago, and those of you who I met more recently. I will hold all of you in my heart for the rest of my life. Thank you for your generous support of the ministries I have been involved in in the community, especially Interchange Food Pantry and Repairers of the Breach. Thank you for your generosity in supporting their mission in caring for the hungry and needy of this community. I ask that you continue to support the vitally important work our Outreach Partners do to care for all those in need. Please continue to be the Light to the Milwaukee community experiencing so much darkness, pain, and suffering. Do not let the darkness discourage or dishearten you!
The Celebration of Deacon Ministry Evening Prayer service this past Sunday was glorious. It was beyond anything I could have imagined! How can I begin to thank you for the love you have shown me by preparing such a touching, heartwarming, thoughtfully prepared celebration, involving not just the congregation but also Bishop Lee and eight of my deacon colleagues? There are no words that can express how I felt, maybe overwhelmed describes it best.
I heard many times from other clergy that you receive much more than you have ever been able to give; and that is 100% true for me for the past 11 years since I was ordained a deacon in the Episcopal Church. You have shown me not just in words but also in deed what a loving church community you are. It has been a privilege to be your deacon for this long, and I will cherish all the memories for the rest of my life.
Thank you! Gracias! Merci! Danke! Multumesc! Koszonom!
God bless you all,
Deacon Sheila