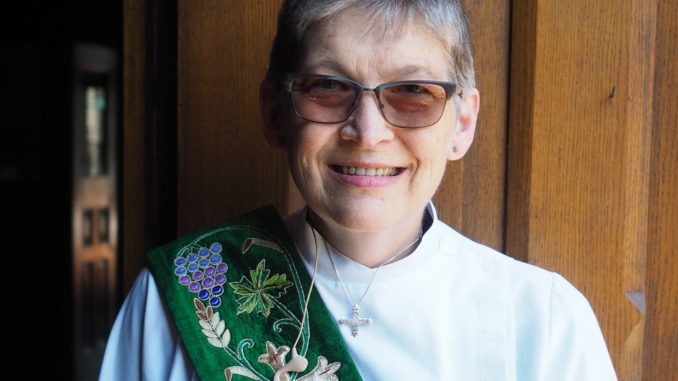 Dear St. Paul's parishioners,
I want to express my deepest gratitude to you all for the amazing support you have provided me during these past 6 + months since my breast cancer treatment began. Your cards (50+), your phone calls, your prayers have been sustaining me through this very challenging time. I could have not done it without your steadfast support!
On November 1st I completed the chemotherapy regime, and I am scheduled to have surgery on December 1st. I am hoping no further chemo and/or radiation treatment will be necessary, and after I recover from the surgery I will be finally able to fulfill my plan to return to my home country, to be close to my family and friends and to enjoy my own apartment.
My plan is to come to Milwaukee for a brief visit in January (possibly on the 8th), and am planning on coming to St. Paul's for services so I can see you and say my goodbyes again.
Wishing you and your families a very Happy Thanksgiving! May God richly bless each and every one of you!
With gratitude and love,
Deacon Sheila