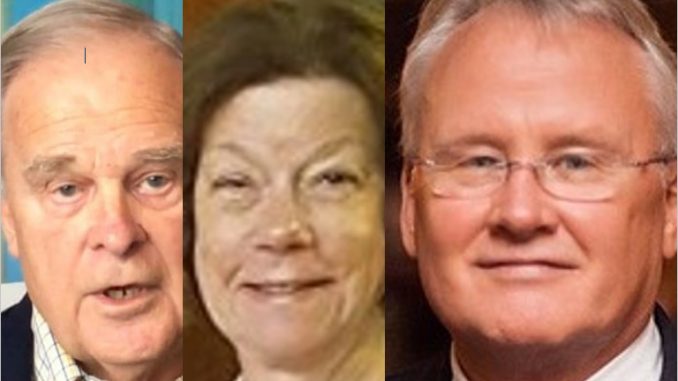 At its December 15 meeting, the Vestry elected co-Junior Warden Peter Larson as Interim Treasurer, replacing Janet Tallberg, who stepped down Sunday, Dec. 2 after a Finance Committee meeting. Tallberg is transferring her membership to Immanuel Presbyterian Church, after a long discernment to return to the tradition of her youth.
By accepting the Interim Treasurer role, Larson relinquishes his position as co-Junior Warden, exercising his new role alongside Senior Warden Tom Goode and Junior Warden Lee Coppernoll. The Vestry appoints the Clerk and Treasurer every year at their first meeting after the Annual Parish Meeting, which will next occur on January 30, 2022.
Former treasurer Gerry Mainman and finance committee chair Margaret Schumacher met Monday with the Interim Rector and with Larson to review and revise the budget that had been presented at the Dec. 2 meeting, and the Vestry approved the revised budget Wednesday night. The Interim Rector expressed a desire to strengthen the year-round role of the Finance Committee as a team of experienced and thoughtful advisors to the Treasurer. The new budget will be presented to the parish at the Annual Parish Meeting.
The Interim Rector expressed his appreciate for Tallberg's leadership and service, and offered his blessings for the next phase of her discipleship at Immanuel.