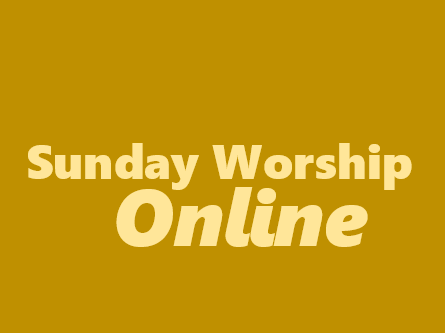 Sunday services are at 10 a.m. central time. Print this document (optional), click here, and we'll worship together! Your generous financial support makes this ministry possible.


914 EAST KNAPP STREET ✠ MILWAUKEE, WI 53202-2825
(414) 276-6277 ✠ WWW.STPAULSMILWAUKEE.ORG
The Holy Eucharist
The Fifth Sunday of Easter
Sunday, May 15, 2022 ✠ 10 a.m.
The Word of God
Organ Voluntary
Chorale-Prelude on Christ ist erstanden: I and II J. S. Bach
Hymn 379 Please stand.  God is Love Abbot's Leigh
Opening Acclamation EOW p. 50
Celebrant Alleluia. Christ is risen.
People Christ is risen indeed. Alleluia.
The Collect for Purity Said together BCP p. 355
Almighty God, to you all hearts are open, all desires known, and from you no secrets are hid: Cleanse the thoughts of our hearts by the inspiration of your Holy Spirit, that we may perfectly love you, and worthily magnify your holy Name; through Christ our Lord. Amen.
Glory to God S 278 Glory to God William Mathias, BCP p. 356
Glory to God in the highest, and peace to his people on earth. Lord God, heavenly King, almighty God and Father, we worship you, we give you thanks, we praise you for your glory.
Lord Jesus Christ, only Son of the Father, Lord God, Lamb of God, you take away the sin of the world: have mercy on us; you are seated at the right hand of the Father: receive our prayer.
For you alone are the Holy One, you alone are the Lord, you alone are the Most High, Jesus Christ, with the Holy Spirit, in the glory of God the Father. Amen.
The Collect of the Day BCP p. 357
Celebrant The Lord be with you.
People And also with you.
Celebrant Let us pray.
The First Lesson Acts 11:1-18 Please be seated. BCP p. 357
Now the apostles and the believers who were in Judea heard that the Gentiles had also accepted the word of God. So when Peter went up to Jerusalem, the circumcised believers criticized him, saying, "Why did you go to uncircumcised men and eat with them?" Then Peter began to explain it to them, step by step, saying, "I was in the city of Joppa praying, and in a trance I saw a vision. There was something like a large sheet coming down from heaven, being lowered by its four corners; and it came close to me. As I looked at it closely I saw four-footed animals, beasts of prey, reptiles, and birds of the air. I also heard a voice saying to me, 'Get up, Peter; kill and eat.' But I replied, 'By no means, Lord; for nothing profane or unclean has ever entered my mouth.' But a second time the voice answered from heaven, 'What God has made clean, you must not call profane.' This happened three times; then everything was pulled up again to heaven. At that very moment three men, sent to me from Caesarea, arrived at the house where we were. The Spirit told me to go with them and not to make a distinction between them and us. These six brothers also accompanied me, and we entered the man's house. He told us how he had seen the angel standing in his house and saying, 'Send to Joppa and bring Simon, who is called Peter; he will give you a message by which you and your entire household will be saved.' And as I began to speak, the Holy Spirit fell upon them just as it had upon us at the beginning. And I remembered the word of the Lord, how he had said, 'John baptized with water, but you will be baptized with the Holy Spirit.' If then God gave them the same gift that he gave us when we believed in the Lord Jesus Christ, who was I that I could hinder God?" When they heard this, they were silenced. And they praised God, saying, "Then God has given even to the Gentiles the repentance that leads to life."
Reader The Word of the Lord.
People Thanks be to God.
Psalm 148:1-4,13-14 Laudate Dominum All sing BCP p. 805
1 Hallelujah! Praise the Lord from the / heavens; *
—–/ praise him in the heights.
2 Praise him, all you angels of / his; *
—–/ praise him, all his host.
3 Praise him, sun and / moon; *
praise him, / all you shining stars.
4 Praise him, heaven of / heavens, *
and you waters a/bove the heavens.
13 Let them praise the Name of the/ Lord, *
for his Name only is exalted,
his splendor is over / earth and heaven.
14 He has raised up strength for his people
and praise for all his loyal / servants, *
the children of Israel, a people who are near him.
/ Hallelujah!
The Second Lesson Revelation 21:1-6 Please be seated. BCP p. 357
I saw a new heaven and a new earth; for the first heaven and the first earth had passed away, and the sea was no more. And I saw the holy city, the new Jerusalem, coming down out of heaven from God, prepared as a bride adorned for her husband. And I heard a loud voice from the throne saying, "See, the home of God is among mortals. He will dwell with them as their God; they will be his peoples, and God himself will be with them; he will wipe every tear from their eyes. Death will be no more; mourning and crying and pain will be no more, for the first things have passed away." And the one who was seated on the throne said, "See, I am making all things new." Also he said, "Write this, for these words are trustworthy and true." Then he said to me, "It is done! I am the Alpha and the Omega, the beginning and the end. To the thirsty I will give water as a gift from the spring of the water of life."
Reader The Word of the Lord.
People Thanks be to God.
Alleluia and Verse Please stand. Plainsong, Tone VII
Congregation repeats after the cantor, and after the choir's verse.
The Holy Gospel John 13:31-35 BCP p. 357
Minister The Holy Gospel of our Lord Jesus Christ
according to John.
People Glory to you, Lord Christ.
At the last supper, when Judas had gone out, Jesus said, "Now the Son of Man has been glorified, and God has been glorified in him. If God has been glorified in him, God will also glorify him in himself and will glorify him at once. Little children, I am with you only a little longer. You will look for me; and as I said to the people so now I say to you, 'Where I am going, you cannot come.' I give you a new commandment, that you love one another. Just as I have loved you, you also should love one another. By this everyone will know that you are my disciples, if you have love for one another."
Minister The Gospel of the Lord.
People Praise to you, Lord Christ.
The Sermon Silence is kept after the sermon. BCP p. 358
The Nicene Creed Said together, all standing BCP p. 358
We believe in one God, the Father, the Almighty, maker of heaven and earth, of all that is, seen and unseen.
We believe in one Lord, Jesus Christ, the only Son of God, eternally begotten of the Father, God from God, Light from Light, true God from true God, begotten, not made, of one Being with the Father. Through him all things were made. For us and for our salvation he came down from heaven: by the power of the Holy Spirit he became incarnate from the Virgin Mary, and was made man. For our sake he was crucified under Pontius Pilate; he suffered death and was buried. On the third day he rose again in accordance with the Scriptures; he ascended into heaven and is seated at the right hand of the Father. He will come again in glory to judge the living and the dead, and his kingdom will have no end.
We believe in the Holy Spirit, the Lord, the giver of life, who proceeds from the Father and the Son. With the Father and the Son he is worshiped and glorified. He has spoken through the Prophets. We believe in one holy catholic and apostolic Church. We acknowledge one baptism for the forgiveness of sins. We look for the resurrection of the dead, and the life of the world to come. Amen.
The Prayers of the People Please kneel or stand. BCP p. 387
Let us offer our prayers to God for the world and for one another.
Father, we pray for your holy catholic Church;
That we all may be one.
Grant that every member of the Church may truly and humbly serve you;
That your Name may be glorified by all people.
We pray for … all bishops, priests, and deacons;
That they may be faithful ministers of your Word and Sacraments.
We pray for …
all who govern and hold authority in the nations of the world;
That there may be justice and peace on the earth.
Give us grace to do your will in all that we undertake;
That our works may find favor in your sight.
We pray for … the sick and shut-in, especially those we now name.
You are invited to add your own prayers, aloud or silently.
Have compassion on those who suffer from any grief or trouble;
That they may be delivered from their distress.
Give to the departed eternal rest;
Let light perpetual shine upon them.
We pray for those who have died, especially those we now name.
You are invited to add your own prayers, aloud or silently.
We praise you for your saints who have entered into joy;
May we also come to share in your heavenly kingdom.
Let us pray for … our own needs and those of others.
You are invited to offer prayers and intercessions, aloud or silently.
The Celebrant offers a concluding prayer.
The Peace The people stand. BCP p. 360
Celebrant The peace of the Lord be always with you.
People And also with you.
We greet one another in the name of the Lord.
The Holy Communion
Hymn 487 Come, my Way The Call
The Great Thanksgiving Please stand BCP p. 367
Celebrant The Lord be with you.
People And also with you.
Celebrant Lift up your hearts.
People We lift them to the Lord.
Celebrant Let us give thanks to the Lord our God.
People It is right to give our thanks and praise.
The Celebrant recalls God's creation and blessing, saying
We praise you, joining our voices with Angels and Archangels and with all the company of heaven, who for ever sing this hymn to proclaim the glory of your Name:
Sanctus S 125  Richard Proulx
Holy, Holy, Holy Lord, God of power and might, heaven and earth are full of your glory. Hosanna in the highest. Blessed is he who comes in the name of the Lord. Hosanna in the highest.
The People are encouraged to stand in the posture of the resurrection. The Celebrant continues the prayer, recalling God's unfolding of salvation history, climaxing in Jesus' life, death, and resurrection.
Therefore, according to his command, O Father,
We remember his death,
we proclaim his resurrection,
we await his coming in glory;
The Celebrant calls on the Holy Spirit to descend on us and on our gifts, and offers prayer in anticipation of God's festival banquet.
By him, and with him, and in him, in the unity of the Holy Spirit, all honor and glory is yours, Almighty Father, now and for ever.
Amen.
The Lord's Prayer BCP p. 364
Our Father, who art in heaven, hallowed be thy Name, thy kingdom come, thy will be done, on earth as it is in heaven. Give us this day our daily bread. And forgive us our trespasses, as we forgive those who trespass against us. And lead us not into temptation, but deliver us from evil. For thine is the kingdom, and the power, and the glory, for ever and ever. Amen.
The Breaking of the Bread, S 167 BCP p. 364
The Holy Communion BCP p. 365
Please form a single-file line in the center aisle, maintaining social distance, and approach the priest wearing a mask. You can remove your mask and eat the bread once you've walked away from others. All are welcome to receive Holy Communion, including visitors and small children. Gluten-free hosts are available on request. Those not wishing to receive Communion are invited to receive a blessing: Simply cross your arms over your chest to indicate your preference.
Anthem Locus iste Anton Bruckner
This place was made by God, a priceless sacrament; beyond reproach.
Words: Antiphon for the Dedication of a Church
Postcommunion Prayer Please stand or kneel. BCP p. 365
God of abundance, you have fed us with the bread of life and cup of salvation; you have united us with Christ and one another; and you have made us one with all your people in heaven and on earth. Now send us forth in the power of your Spirit, that we may proclaim your redeeming love to the world and continue for ever in the risen life of Christ our Savior. Amen.
The Blessing of the People BCP p. 366
Lift Every Voice and Sing II Hymn 62 Please stand.
In Christ there is no East or West McKee
Dismissal BCP p. 366
The Minister dismisses the people.
People Thanks be to God. Alleluia, alleluia.
Organ Voluntary  Chorale-Prelude on Christ ist erstanden: III J. S. Bach
Today's Ministers of the Liturgy
The Rev. Lane Hensley, Celebrant & Preacher
Eric Dawson, Joanne Filmanowicz, Altar Guild
Paul Haubrich, Lector
Dana Fritz, Intercessor
Todd Smith, Acolyte
Pat Luebke, Ken Robinson, Ushers
Kurt Bushman, Online Video
Eric Dawson, Pat Luebke, Ken Robinson, Coffee Hour