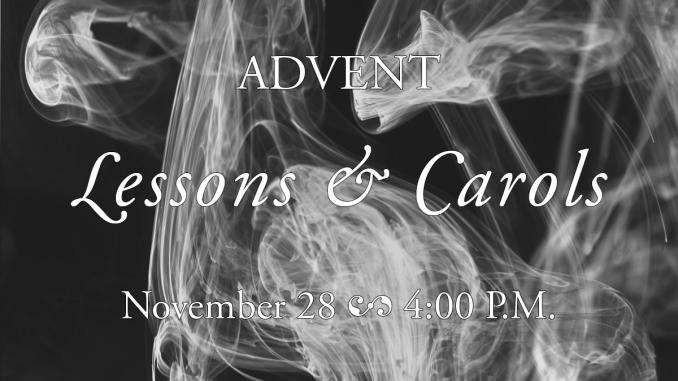 Usher in the upcoming Advent season by attending All Saints' Cathedral's annual service of Lessons and Carols Sunday, November 28 at 4 p.m.! Presented by the Cathedral Choir in partnership with vocal ensemble Aperi Animam, this sensory liturgy of preparation is filled with prophetic imagery in music and scriptural texts, sure to enrich your spiritual journey toward Christmas.
The lessons progress from God's promise of salvation in the book of Genesis to the Baptism of Christ by John the Baptist in Mark's gospel. Carols and hymns are offered in response to each reading, comforting us along the liturgical journey.
The event is free to the public, though donations are encouraged to support the mission and ministries of All Saints'. Give here—be sure to select "Lessons and Carols" from the drop-down menu.